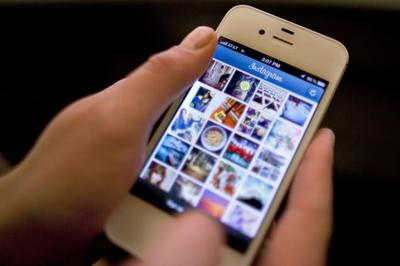 Now that iPhone 5 is here, many people would have rushed out there to purchase this gadget from Apple.  People have been waiting for its launch ever since its concept was released. Among them, there were many people, who had started to save money in order to purchase it by the time it was launched. Have purchased iPhone yet?
Is your iPhone 5 protected?
What have you done to protect your phone? Cracked screen is one of the most famous problems with iPhones. The touch sensors in the iPhone 5 are built in the Display. If you crack up your brand new iPhone 5 then it is going to be a pretty costly burden on your shoulders.
Whenever you purchase an iPhone, Apple provides the buyer a 1 year warranty on the hardware repairs and up to 90 days of free telephone support. This warranty will not cover cracked screens, liquid damage, or any other type of damages that are inducted as the user increases the use of the phone.
Get iPhone 5 insurance now
How are you going to protect your new iPhone 5 from such damages? Have you thought about this? Insurance is the answer here, of course. You must purchase the iPhone 5 insurance as soon as you get the phone otherwise you will not be able to bear the damages that will come to your phone. It is certainly going to be a nightmare to see your brand new iPhone 5 getting cracked or broken. What is more, what if you drop it so bad that it stops working? In that case, you will have to say goodbye to your iPhone as well as the money that you have invested in it if you don't have insurance.
The more precious stuff you have, the greater there are chances of losing it. So, iPhone 5 being so precious and special, it will be prone to plenty of damages and problem.  Today, it is out of the question to say that do I really need insurance to protect my phone or not. But still many people take their gadgets for granted.
People's perspective of insurance
The only problem with purchasing any kind of insurance is that we don't simply know what's going to happen with our gadget.  Your iPhone can get stolen, lost,  or damaged in the very first month of owning it. But if you manage to use your iPhone without even getting a single scratch on it then the insurance is going to be a waste of money. That's what makes a few of the people worry. What if I don't get to use my insurance coverage at all during the life span or use of my phone? Hence, some people would prefer to save the money they would spend on paying the premiums along with deductible hoping that nothing will happen to their precious investment.  There are such people too, who will prefer to get a peaceful sleep knowing that their gadget is covered and it will be replaced or repaired when needed.
The very first thing that you need to find before availing any type of insurance is its cost and coverage. Purchasing gadget insurance is easy. Lots of options and choices are available, nowadays. There are some insurance plans that cover the technical defects only or cover the phone from accidental damage. These might not cover the lost or stolen phone.
Generally, the insurance plans cover:
Accidentaldamages
Theft
Technical breakdown
Cracked screen
Liquid damages
Some of the insurance companies provide more than these options for covering your device. They can also let you track your phone if it's stolen, block it, recover your contacts, and other info as well.  So, each company is going to have a different policy for protecting your iPhone. Premium is the part of every insurance policy. It can be used like your home insurance or car insurance.  Most of the policies include a deductible too. Premium charges and the deductible depend on the type of device you are insuring.
Sign up for the iPhone 5 insurance
Before you sign up for any insurance policy in order to protect iPhone 5, make sure that you explore each and every option carefully. The insurance premium for iPhone 5 might be a little higher than any other iPhone series because it is new.  Insurance cover from £5.99 per month will be the amount that you will have to pay.
As more and more people are looking forward to get their iPhone 5 insured, you will find lots of companies, nowadays, offering the insurance to protect your iPhone. Why not to protect it with the insurance when you know that your new phone can be prone to many damages? Future is unforeseen, as anything can happen to your Smartphone. What will be your reaction when your precious phone would be damaged or lost and you don't have insurance? Can you invest more money in this gadget or can you purchase it again?  Save your money and let the insurance company pays for the damage expenses of your iPhone.
Category: Family Finances, Insurance