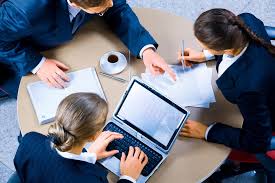 Starting your own business venture is exciting. It can also be a stressful time as you attempt to make sure that all bases are covered as you prepare for your launch date, opening or first job. Neglecting any area can be costly, but overlooking your insurance needs can come with an extremely heavy price tag – the demise of your enterprise.
Even if you have insurance on your checklist, you may be confused about matching the right policy to your business needs. So, if you're unsure about insurance, here is a quick five-point guide to help you navigate these potentially choppy waters!
Getting the right cover
You may already know about public liability insurance. In simple terms; it protects you if a customer or member of the public suffers a loss or an injury as a result of your business. But did you know that if you plan on employing staff you are required by law to have employers liability insurance? This covers you against any accidents that you staff may have at work. You'll find that insurance companies can offer this as an addition to your public liability insurance policy.
A tailor-made policy
It's easy to assume that your business doesn't require public liability insurance, particularly if you aren't a traditional tradesman or don't have a premise that is often visited by clients or the public. After all it's not a legal requirement. But think carefully about the nature of what you'll be doing and the potential accidents that could occur. For example, you could be a freelance interior designer who, while visiting a client in their home, breaks a valuable vase as you take measurements of their lounge. Remember – insurance companies can offer you a policy tailored for your business.
Proceed with confidence
One of the greatest bi-products of knowing that you're correctly insured and covered against potential accidents is that it allows you to proceed with confidence. As a new business owner, peace of mind is invaluable, enabling you to focus on building your customer base, advertising your service or product or any of the many tasks that you need to do to make your business a success.
Setting the tone
Another consideration as a small business owner is how your insurance policy can reflect your business ethos. You no doubt want to provide a great service to your customers, showing care and an attention to detail that separates you from your competitors. If you employ staff you'll want them to feel valued and properly cared for. It's worth seeing the right public and employers liability insurance as an extension of your service to both customers and staff alike.
Don't assume the worst but do prepare for it
The UK isn't as a litigious country as our cousins across the Atlantic tend to be, but it probably pays to err on the side of caution when it comes to public liability insurance. A simple accident can evolve into a worst-case scenario if you aren't properly covered, with legal costs attached that could undo much of the hard work you have put into getting your business off the ground.
Hopefully this has helped to answer a few questions and encourage you to think carefully about the right insurance for your small business. The next step is to speak to an insurance professional such as Master Cover, or other bespoke insurance companies.
About the author – Jack Miller is a freelance writer who often blogs on small business matters. He has a background in insurance and runs his own business. This piece was researched using several websites, including http://www.insuredrisks.co.uk
Category: Insurance