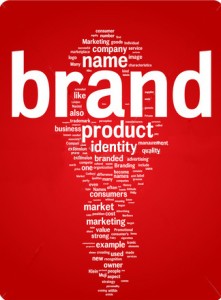 Branding forms a key aspect of any business, either small or large, B2B or retail. Implementing an effective branding strategy makes your business gain an edge in the competitive markets of current times. In case you own a small business, branding can significantly affect your business and help your business to grow.
Your brand acts as the promise of your company to your customers. It states what the customers can expect from the services and products of your company, and also distinguishes your services and products from that of your competitors. The foundation to the brand of an organization is its logo. The website of an organization, its packaging and its promotional materials should integrate its logo and communicate the brand of the organization.
Branding is a Powerful Marketing Tool for every Business
Brand Equity and Brand Strategy:
Your brand strategy can be defined as, to whom, when, where, what and how you wish to communicate and deliver the brand messages of your business. Where you place your advertisements, is a part of the brand strategy of your business. Distribution channels also are included in your brand strategy. Whatever you communicate verbally as well as visually also form a portion of the brand strategy.
Strategic and consistent branding results in strong and effective brand equity. Brand equity means the additional value brought to the services and products offered by your business, which allow you to charge more for the products of your brand as compared to the charges commended by unbranded products.
The added value associated with brand equity is often comes as emotional attachment or perceived quality.
Defining your Brand:
Defining the brand of a business is quite similar to a journey leading to the self-discovery of the business. The process of defining your brand can be uncomfortable, time-consuming and difficult. To define your brand, you need to answer certain question first. These questions are:
What is the mission of your company?
What are the features and advantages of the services and products of your company?
What do your prospects and customers think already about your company?
What are the qualities which you want your prospects and customers, associate to your company?
Answering these questions properly would require you to do thorough research, and also learn the desires, habits and needs of your prospective and current customers. Never rely upon the thoughts you have about the thinking of your customers about your company. Instead, figure out what your customers think exactly about your company.
Defining your brand and the development of a brand strategy can be quite complicated. You may consider availing the expertise and services of an advisory group who guide small businesses to build their brand power.
Conclusion:
Realizing how much branding can help your business to grow and prosper would help you to develop efficient branding strategies. Design your logo well, since it the most important part of your brand. Efficient branding strategies, if implemented properly, would help you to attain strong brand equity, which is quite important for your business to grow and flourish.
Summary: Branding helps your company to gain an edge over its competitors. It is the tool which differentiates your company and its products and services, from those offering similar products and services.
Author's Bio: Joana Hall is a proficient author who writes quality articles on topics such as Digital marketing. She also writes on branding and marketing services offered by marketing agency Leeds. She is a vastly experienced author who has been penning thoroughly informative articles for decades.
Category: Business