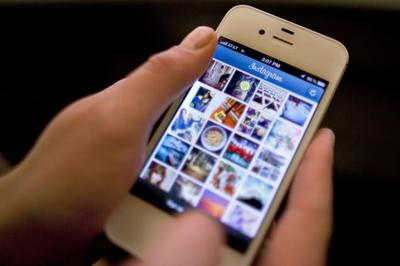 Getting a new mobile phone today consists two specific things. The first is choosing a phone from one of the major mobile phone carriers but also choosing a plan that consists of a two-year contract. It can be a confusing and expensive process, so making a mistake can penalize you for the two-year length of your contract.
Getting a good mobile phone contract means being aware of the ins and outs of the industry. Check out our tips so you can be a savvy phone shopper.
Prepaid or Monthly
You have the option to get into a prepaid plan or go monthly. If you do not use your phone a lot or just for an emergency, it may help you to cut costs by going with the prepaid plan. Even if you can not afford to pay high fees because of  unpaid mobile bills, there are places where you can contract mobiles for bad credit applicants.
If you intend to use your phone in a moderate to heavy way, it may be better to sign up for a contract. If you are the type that uses apps like Facebook or sends many text messages, a monthly plan would be better for you. For the average user the monthly plan will be cheaper than a prepaid plan.
The Newest Handset or Last Years Model
If you are looking for the latest and greatest mobile phone, expect to pay a hefty price. But why buy this years model when last years model, is just as good.
Phone are so good now that yearly improvements are only incremental. Last years phone can be just as good as this years phone, so save some money and get last years phone. You could end up saving 50-90% of last years debut price.
Chose a Smaller Plan or Family Plan
Carriers offer a wide range of plans to suit the needs of its customers. Only choose a plan that just covers your needs. It doesn't make sense to not pay attention to your actual minutes used and adjust your plan accordingly.
If you have multiple phones in your family or circle why not combine them into a family plan. You will definitely save money because a family plans lets you share minutes and data plus having a shared text message plan can save a whole lot more.
Bundle Your Phone With your Home Phone and TV
Today it is more common for homes to have high-speed Internet, home phone service and Cable TV. You will find that carriers that offer these services also can combine your mobile phone service with these services and save you some money.
Instead of receiving 4 bills, you can receive one bill that has it all. Bundling services is the best way to save money on all these services.
Reduce the Extras
Todays modern mobile phones provide Internet TV, informational text messages, and subscription services. These services can add up and waste a lot of money. You should eliminate all extra services that you do not use on a regular basis.
When your next bill comes in be sure to look it over and see where you can cut or reduce any unnecessary subscriptions or services you no longer use.
Category: Family Finances