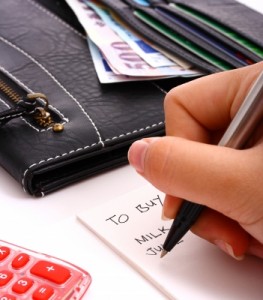 Going to university is a giant step, especially for those who are setting up home in a different city and living in a shared house with new people. It's a widely held belief that students exist on a diet of baked beans and Super Noodles; partly out of laziness, and partly out of trying to minimise the damage to their student bank account. After all, the student loan only goes so far.
Nonetheless, there are ways that students can eat nutritious and affordable meals on a budget. While it is not at the forefront of every young person's mind, it is important to make sure that health is attended to as much as studies, especially when illnesses can spread quickly in shared accommodation.
It may be tempting, as a first-year student, to survive on takeaway pizzas and curries. However, to do so would drain your bank account within a couple of weeks. Supermarket ready meals often don't provide the necessary nutrition and are also laden with salt and saturated fat. A study published in the British Medical Journal in December 2012 found that not even one of 100 supermarket ready meals it analysed fully complied with the national guidelines set by the World Health Organisation.
The compromise is learning how to cook. A survey by Sainsbury's asked 934 parents of children aged 18-25 on their children's competency when it came to the kitchen. The study revealed that a third of university students couldn't even boil an egg. Though, with the perks of being a student you get access to your university's library which likely contains hundreds of books on the basics of cooking and mastering those hidden culinary skills – it's worth the effort (in the long-term).
Know where to shop and what to buy
Knowing where to shop for the best products is the key to affordable grocery shopping. Here are a few options that students can look at:
Visit your local market: Surprisingly supermarkets are 12% more expensive than your local market when it comes to the price of fruit and veg, and most towns will have a regular market with an excellent range of fruit and vegetables.  Remember that the shelf life of fruit and vegetables is considerably less than other products, so don't overbuy to avoid waste.
If the local markets are not your scene: Rather than shopping in the 'big name' stores, visit the smaller and cheaper shops such as Aldi or Iceland, both of which are becoming increasingly popular for a diverse range of items that are extremely well priced. Don't forget to sign up for membership cards available at these shops to receive coupons and price reductions at the till.
Seek discounts and compare prices: Price comparison website, mySupermarket.co.uk, compares the prices of products being sold at major supermarkets such as Tesco's, Asda, Waitrose, Sainsbury's and Ocado. A quick search on these sites and you'll find that a pack of 4 Pink Lady Apples will cost you £2.90 in Waitrose and in Asda only £2.00; a massive 90p saving – think of the other potential savings.
Frozen does not equal bad: Contrary to popular belief, it turns out that dried, frozen and canned goods are just as good as 'fresh'. Frozen peas, for example, hold the same nutritional values as fresh peas, and keep for much longer.
Grow your own: Herbs such as basil and mint are easy to grow in a window box and they need little attention (They just love light and regular watering). They add lots of flavour to otherwise boring meals.
Buy in season: What does this mean? This means that not only will you get fruit and vegetables when they are nutritionally at their best, but they will also be found at their cheapest price. A good website to see what's in season is the World Cancer Research Fund (What is in season?) page on fruits that are in season in the UK.
The key to eating healthily on a budget lies in forward planning. Plan ahead and don't be tempted by a kebab or pizza! Tinned foods – tuna, for example – have a long expiry date, and can be a useful ingredient to have on hand to make some extremely versatile dishes (pasta bake for example). To reiterate, students should invest their time learning how to cook and develop their culinary skills as they will be extremely beneficial in the future!
Category: Budget, Education, Family Finances