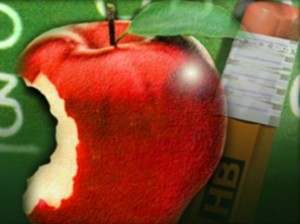 If you are a parent, or a student looking to get your school supplies before you head back to class this fall, there are plenty of things you should know. Saving money is the name of the game, and there are certainly ways that you can do this. Throughout this article you will be introduced to six helpful tips to save you money on the supplies you need.
Shop Ahead
While this might not be that easy to do, it is something to keep in mind for next year at least. Once the school year has started and the rush for the supplies is over, the companies and stores selling these items have closeout pricing on it. What this means for you is big, big savings on all the same things you are going to need to buy next fall. So take this time to stock up and get supplied in advance.
Shop Around
At the time when most people are buying the school supplies for the upcoming year, stores will be competing with one another for your business. What this means for you is to see who is selling particular items the cheapest. You might have never even known certain stores offered essential items at reasonable prices. It simply involves looking up weekly ads online for popular store locations, and comparing.
The Shuffle
It might not be practical for all people to utilize several stores, but if you have this option, it can save you a great deal of money. If you have looked at these ads and you can make a list of what store is selling the items on your list the cheapest. From here you can separate what you need into a list for each store based on who is selling what item the cheapest. From here, you simply pick up those items under each store heading and treat yourself with the money you saved.
Online Coupons
Shopping online is not what people think of first when it comes to back to school shopping. However, coupons that can be used online can really be quite a friend to your wallet. Consider coupon sites that can offer you exclusive offers at stores you were going to shop at anyway. This can be a discounted price off of your entire order, certain items for free and more.
Buy In Bulk
Sure, the idea does not seem all that cost effective at first. You might really only want to utilize this plan if you have a couple of children you are shopping for, or you have been intrigued by the the first idea of shopping in advance. This is more of a combination of both of these, or buying the essential school items for all children in one stop shopping style.
No Frills, All Function
It might be your child's dream to have the latest Justin Bieber notebook, or a Twilight binder for the upcoming school year. However, the characters and graphics of many of these themed items are more costly and less functional. For example many of the themed notebooks feature 60 pages, while plain solid color notebooks offer 100 pages or more. Not only are you getting more, you are getting more for less. While it might not be their favorite thing, sometimes practicality has to win out over the latest trend.
These are six secrets to save on school supplies this year and for years to come. If you want to save a bit back on these items this time around, you should consider employing a few of these options and see how much you can save. You might just surprise yourself.
Miranda Hutchison writes about finance, shopping & term life insurance quotes.
Share and Enjoy
Category: Family Finances, Saving Money