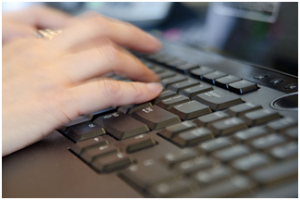 Shopping online is definitely more convenient than going to a brick and mortar store, and it also gives you the opportunity to save a lot of money. However, it is necessary to utilize certain techniques if you want to maximize the value of the online shopping experience. After all, some sites feature inflated pricing, and it is common for special offers to vary on a daily basis. Fortunately, there are a few ways to ensure that you always get the best deal.
1. Look for Free Shipping Deals
Buying an item that is five dollars cheaper than it is at your local store will not actually end up saving you any money if you have to pay for shipping. Due to this, it is best for consumers to look for websites that offer free shipping deals. In some cases, this will require you to spend a specific amount of money, but you will ultimately get a much better deal by taking advantage of a free shipping promotion.
2. Compare Products
One of the best perks about shopping online is that you can easily compare products and narrow your search results per category on most sites. For example, when looking for baby items someone can view and compare at Target.com all of the Baby Einstein items that are currently available. It is also possible to narrow the list of selections by category, guest rating, price and several other useful options.
3. Pre-order Discounts
Many online stores offer their customers the opportunity to place a pre-order for highly anticipated items. In most cases, committing to buy something in advance will give you a better deal than waiting to place your order until the item becomes available. In fact, some sites provide price adjustments to consumers who place a pre-order, and this means that they will get the lowest possible price that is offered between the date that the order is placed and the day that the item is released.
4. Look for Subscription Deals
If there is something that you use on a regular basis, you should do some research to find out if you can get a discounted subscription deal. For example, Amazon.com has a subscription program that allows consumers to save up to 15 percent off items that they buy regularly in bulk. However, you should still carefully compare each of these deals to the prices that are available in your local stores to make sure that signing up for a subscription actually makes solid financial sense.
5. Coupon Codes
There are several websites dedicated to providing coupon codes for popular online stores. Because of this, it is always good idea to do a quick search for applicable coupon codes before you place your order. Additionally, it is often possible to get a coupon code by signing up for a specific site's newsletter or Facebook page.
There are many other ways to save money online, including selecting websites that do not currently require you to pay sales tax from your area. Keep in mind that you are technically required to report this information during tax time, but it does give you the opportunity to save money up front.
Other money-saving options include visiting rebate sites, maximizing incentives from specific rewards credit cards and placing items into your cart without immediately purchasing them. Many sites will send you a discounted offer if you fail to buy the items in your virtual shopping cart within 24 hours, so this is a great option for consumers who are not dealing with a time crunch. Ultimately, the best way to maximize your online savings is to utilize as many of these techniques at the same time as possible.
Lisa Coleman shares several tips of why shopping online can be a wise financial choice. She recently viewed at http://www.target.com/bp/baby+einstein how someone can narrow their search for Baby Einstein products at the touch of a button.
Photo Credit: http://www.flickr.com/photos/usdagov/6767385245/
Category: Online Shopping