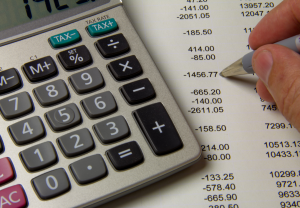 Entrepreneurs have to handle everything business related, and sometimes they can get so caught up in the business that they forget their personal assets are also on the line. However, there are ways you as an entrepreneur can protect your personal assets.
1. Consider Incorporating
Incorporating your business or establishing a limited liability company will put your business on the line in case of a lawsuit, but not your personal assets such as cars, your home, or your personal property. It's easiest to be a sole proprietor when just starting out, but consider establishing a layer of protection between your personal life and your business life as soon as possible; this will give you peace of mind and allow you to work better when you aren't worried about losing your personal resources.
2. Have the Proper Insurance
Many entrepreneurs do not have business insurance. However, when it comes to offering a product or service, you should at the very least have errors and omissions coverage. This insurance protects you in the event of a lawsuit because of a defective product or a service that didn't deliver the desired results. This insurance covers things such as court costs, the attorney fees, and more. It's also wise to obtain general liability, property, worker's comp, and data breach insurance for your company.  While making the monthly investment can seem like an unaffordable expense, it is at least a manageable sum you can plan for, whereas without it, one unfortunate incident could completely ruin your business and create trouble for you personally as well.
3. Have a Lawyer for Consultation Purposes
Before embarking on any endeavor with your business, make sure you consult your lawyer to make sure you are protected. It's best that your lawyer be experienced with the sort of situations that arise in the business world. Many law firms, specialize in business law and can advise you on the best way to approach your individual situation. Sitting down with an expert can help you best understand how to protect yourself personally.
4. Keep Good Records
If your business should ever come under a lawsuit or creditors come knocking, the first thing that will be examined will be your records. Keep clear, concise notes on your expenditure and income. Should there be unaccounted funds anywhere; this opens your integrity up for examination, which never bodes well.  Accurate and complete records will protect you personally and demonstrate your quality as a business owner.
5. Keep Financing Separate
Do not use company funds for personal purchases or vice versa. Keep your personal finances and business finances entirely separate; use two bank accounts, two checkbooks, everything. It's more work, but it also protects you in the event of a lawsuit, in the case that incorporating isn't enough. Don't let yourself be tempted into using handy company funds for anything personal. This blurs the lines between your personal and business assets in a way that could create huge problems.
Entrepreneurs have the opportunity to make a lot of money, but that usually happens after the business survives the first few years. In this time, when you're inexperienced, is when you are most open to making a mistake that could result in a lawsuit. By taking the steps to protect yourself, you ensure that the worst that could happen is you lose your company, not your home.
Samantha Stainsburry is a freelance blogger from Charlottesville, VA. She recommends talking to Kirkpatrick Law Office about your business law needs.
Category: Business