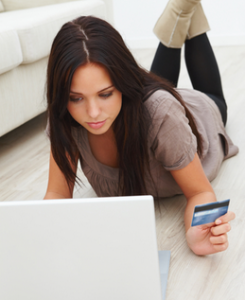 Learning to sniff out a great deal is a valuable skill set, especially when economic times are tough. Finding a great deal can help tremendously when it comes to living within a tight budget. Here are several things to keep in mind in order to sharpen the ability to track down a great deal.
5. Coupons
No, you don't have to become a crazy coupon lady with 50 cats in order to take advantage of coupons. There are a number of websites that do coupon matching, which simplifies the whole process. This allows you to obtain coupons and match them up with sale prices. This strategy is most effective for grocery shopping. Walmart even offers to accept coupons from their competitors, which could allow you to make fewer stops. Keep in mind that as a general rule, items go on sale every three months or so. If you stock up when that item goes on sale, you are always buying at the sale price. Remember, full retail price is for suckers.
4. Rewards Programs
Websites such as amazon or overstock offer points which equate to discounts for frequently returning shoppers. When it comes to brick and mortar retailers, Target is one that offers 5% off with their red card which you can link directly to your credit card. Several grocery chains such as Kroger and Lowe's Foods offer points that equate to gas savings earned whenever you make a purchase. Rack up your points and then use them on stuff you already buy. Again, paying full retail price is for suckers.
3. There's an App for That
Take advantage of your smart phone with applications such as Gas Buddy, Groupon, or various coupon clippers. This will help you find the best deal when you are out and about, and will help you organize deals available to you. You can also avoid having to keep track of those paper coupons by having them all stored on your phone.
2. Do Your Due Diligence
Impulse buys will cost you. Plan and shop around , especially for major purchases instead of buying something the first place you see it. Look for clearance items, compare shop online, and keep an eye out for your desired product when shopping in retail stores. Don't forget thrift, or consignment shopping. Find the best Columbus Ohio pawn shops, where you can get some great deals on many items.
1. Wait for Sales
A number of states have tax free weekends, corresponding with back to school shopping. While this sounds like a great concept, sale prices often beat the tax amount you would save if you just employ a little patience. Buy items off season if you can for great savings, and keep holiday weekends in mind for anticipated sales. Don't use sales like Black Friday to get everything you need, but these sales are perfect if there is a specific big-ticket item that you have had your eyes on.
Category: Saving Money, Shopping