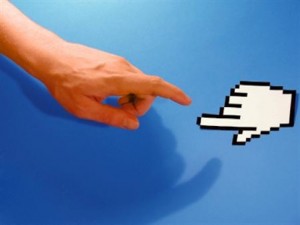 Just because you're running a digital business doesn't mean that you're stuck using all online strategies to communicate with new and existing customers. With more and more digital businesses popping up on a daily basis, it's important to sift through all of the marketing strategies both online and offline so that you can reach the right audience in the right manner. Physical marketing, while it is more common for brick-and-mortar businesses, is becoming a popular way to market to a geographic niche and get through all of the marketing noise that exists online. Here are five creative ways you can market a non-traditional business the traditional way.
Driving Traffic With Publicity
Publicity is all about public relations and getting noticed in the public eye. You can have a press release drafted, send these releases about newsworthy information that does not sound like a sales pitch, and then direct readers to your website to learn more about a specific product launch, an event, or a service. By informing the public, you can also increase traffic digitally in the process.
Participating in Tradeshows
Just because you're trying to build an online presence doesn't mean that you can't have a physical presence as well. It's much easier to compete with the dozens or hundreds of competitors that exist at a single industry tradeshow than it is to compete with the thousands or millions of competitors that exist online. Driving traffic may be about optimizing your website rankings, but one way to do this physically is to build a reputation in the traditional market. By designing a booth that attracts attendees, showing off your brand, and encouraging consumers to visit your website, you can improve your rankings without using digital strategies.
Direct Mail Marketing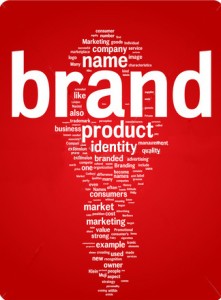 Direct mail marketing is the traditional form of email marketing. Rather than sending out mass email messages to a large list, you send out mass physical marketing materials to mailboxes in a specific region, state, or coast. While conversion rates aren't necessarily huge, these rates have increased in the recent years. Direct mail is about branding, and the average response rate is 1%. As long as you plan your campaign and target the right niche, you can drive a lot of traffic to your digital store by choosing the traditional mailing strategy and personalizing campaigns.
Send New and Prospective Clients Promotional Gifts
What better way to build brand recognition than to give people free items with your logo? Consumers love free gifts, and promotional gifts get seen. These promotional products can be imprinted with your company's logo and contact details so every time they are used by current and potential customers, you gain marketing exposure. Advertisers have done studies that show that the average person must see a brand image for four months straight before they can recall it. By giving away useful branded promotional products like the ones found at http://www.halo.com/promotional-products-san-francisco-california.aspx, you can be sure that your brand is recalled. Send gifts with receipts, orders, mailers, or give them away at tradeshows for a good reception. Promotional products like these act as walking billboards, ensuring that you gain repeated marketing exposure every time they are used by recipients.
Outdoor Advertising
Research shows that the average consumer living or working in the city sees 2,000 marketing messages per day. Why not make sure that your brand is among all of the others by investing in outdoor advertising? This is an effective way to intertwine your digital brand with all of the other large brands still using this method today. By advertising on billboards, benches, buses, and other outdoor applications, you can improve your search engine rankings.
Digital businesses must be strategic with digital strategies to expand the business, but this doesn't mean that traditional physical tactics won't work. The best campaigns are marketing campaigns that combine both the online and offline strategies that work best. Use these tactics with the online ones you love the most and get more exposure.
Category: Business