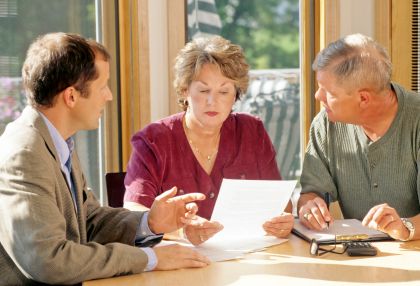 Studies are coming out all the time that are basically saying that it isn't that older people aren't employable, it is that they just have to find the right jobs. Also, it is important to know that just because you are older, it doesn't mean that you aren't employable. Anyone – no matter what age they are – can find a career that is both enjoyable and rewarding. Right now, there are many popular careers that older individuals can apply for. When it comes down to it, the economy may be in a big slump and the job market may not be bustling, but if you look hard enough, you will find the perfect job for you. Here are five hot career options for older workers.
Healthcare professional. In the healthcare field, there are many jobs available – no matter what age you are. You could become a receptionist, or you could even get your nursing degree and become a certified nurse. There is a big shortage of nurses, so by getting your degree, there is a good chance that you will secure a position when you graduate. There are also more administrative degrees in the healthcare field that you can take advantage as well.
Government positions. The government has a lot of jobs that are available to older individuals that may be looking for a position that doesn't discriminate against age. For instance, you could work in a government office as an administrator, or you could work for one of the state parks as an overseer. At the end of the day, working for a government agency, like the Veterans Affair office, can offer very handsome benefits and a decent annual salary. There may even be some retirement benefits as well.
Data entry. Becoming a data entry specialist can be a great career for an older individual. When it comes down to it, data entry doesn't require too much effort and anyone can do it – it also doesn't require a special degree. When it comes down to it, much of the data entry is already automated, so all you have to do is know how to work the program and make sure that the data is being entered correctly and efficiently.
Truck driver. When it comes down to it, driving a truck can be a great career for an older person, especially if your eyesight is still in good condition. Moreover, as a truck driver, you will get to travel to distant locations and you will get to see more of the world. If you are interested in becoming a truck driver, you could visit TruckerClassifieds.com to look for available positions. Make sure, though, that you have all the proper licenses before you apply.
Start your own business. If you are older, retired or simply looking to add some more spice in your life, you may want to start your own business. When it comes down to it, there is nothing like being your own boss and creating your own schedule. Not only that, but you can open shop when you want and have more control to enjoy your life.
Category: Career