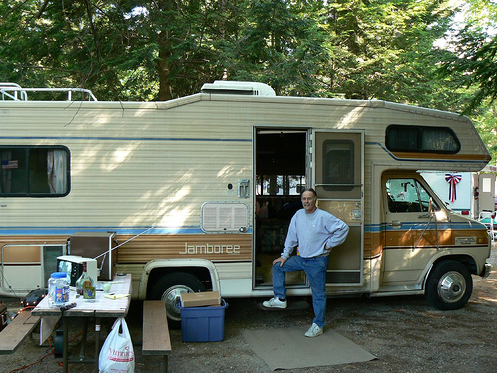 Though the main travel season may be winding down, not all vacationers are ready to abandon their RVs for the winter just yet. Perhaps predictably, autumn enhances the beauty of some of the best RV sights around. In fact, some full-time RV owners even find that fall is their favorite season to travel during, since tourist numbers decline and the roads are not as busy. If you are looking for a fall vacation spot, the following are some worth checking out.
1. New England
The New England states are well known for the beauty they exhibit in the fall, and rightfully so — the myriad trees that populate the Northeast landscape produce astonishing fall colors. What's more, cities like Portland, Maine, offer seasonal harvest festivals that boast decadent farmers' markets with unique microbrew beers (along with some of the freshest seafood in the U.S.), making such spots a favorite for vacationers who love all of the above.
2. Tennessee
Nashville, Tennessee, is a favorite stop among travelers in any season, but fall may well be to be the ideal time to go. With the weather consistently hovering around 70 (as opposed to the uncomfortable summer heat), fall in Nashville is the perfect time to break out those cowboy boots, button up that flannel shirt and hit the town. No less, the state also hosts a variety of music festivals in the fall, ranging from bluegrass to progressive and everything in between. As an added bonus, Nashville was voted the number one city for an affordable vacation. Who doesn't love a quality vacation that doesn't break the bank?
3. New Mexico
For those who live in the northern states, fall is when the air starts getting chilly enough to warrant sweaters and coats. However, in New Mexico, travelers can hike the beautiful Aspen Vista trail without even bothering to wear layers. Along with the warm weather, New Mexico offers a wide range of delicious ethnic food that complements the distinctive cowboy culture of the state. And if you aren't much of a hiker, no worries — Santa Fe is home to highly regarded art galleries, boutiques, and antique shops as well.
4. Florida
Although Florida may be an obvious choice when the thermostat starts droppin', it's sometimes overlooked. In fact, there's more to The Sunshine State than theme parks and tourist-filled beaches —  a plethora of beautiful state parks are also available, each offering unique and appealing landscapes. Some parks contain miles of sugar-white sand, while others bear home to animals of all kinds. No less, with the Florida Panhandle, Everglades, and Keys to explore, there is always something to do in Florida at any time of the year, including the fall.
5. Arizona
Due to its extreme summer heat, the best time to visit Arizona is undoubtedly during the cooler months. This remarkable desert state offers RV camping all year-round, often attracting retired seasonal campers who want to escape the cold. However, Arizona is not just for retirees — The Grand Canyon State has more attractions than you can count, with beautiful mountains for hiking and biking, amusement parks, museums, golf courses and more. As the heat from the summer descends into the not-as-daunting double digits, visiting Arizona is a trip you won't want to pass up.
Of course, these states aren't the only places to travel in the fall months —there are hundreds of attractions across all 50 states, each offering different sights of our nation at any time of the year. So hop in your RV and discover the beauty that America has to offer this fall!
Sammy Jo is a writer for Quality RV, a premium motorhome and RV dealer in Missouri. Sammy loves to travel and to write about travelling tips for motorhome enthusiasts.
Category: Travel