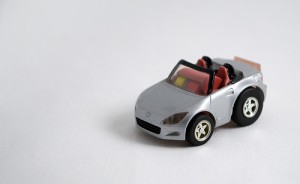 Although it is legally necessary to maintain an insurance policy on your automobile, it is not a good idea to simply purchase the minimum level of coverage that is required by law. After all, this could leave you dealing with a very difficult financial situation if you are involved in an accident. Therefore, you need to carefully consider all of your options and compare them to certain key factors such as the age of your vehicle and how often you drive. The following are some tips to that can help ensure you are selecting the auto insurance coverage that is just right for you.
1. Pay Close Attention to Collision Coverage
Without the proper level of collision coverage, you will not be able to get your automobile repaired if you are involved in an accident. Keep in mind that your collision policy will only cover accidents and any other events that are specifically listed by your insurance provider, and it does not provide you with medical coverage for any applicable injuries.
Unfortunately, some insurance companies will still attempt to deny a collision claim even if you have enough coverage to enable you to get your vehicle repaired. If this happens, you should turn to an accident attorney to help you take action against your insurance provider. As one personal injury attorney Tampa, Florida based states "We also know when a settlement offered by an insurance carrier is too low and how to pursue one that fully reflects the extent of your injuries, losses, or damages." Retaining an attorney to oversee and counsel on a case is an important consideration following an accident.
2. Be Cognizant of Your Deductible
Many people make the mistake of selecting a policy that is less expensive without taking the time to fully investigate how this price reduction will impact their deductible. After all, saving money on a monthly basis will not be very beneficial if you end up having to deal with a deductible that is way outside your price range. In fact, this could cause you to be unable to get your vehicle repaired.
3. Obtain the Proper Bodily Injury Liability Coverage
Even if you are an extremely safe driver, it is still possible that you could be responsible for an accident that causes another person to suffer from a serious injury. If this happens, you will need to be properly insured to avoid the possibility of getting sued. Because of this, it is important for everyone to have bodily injury liability coverage, and you should consider increasing your coverage if you are in a high risk category such as driving a lot at night or suffering from a medical condition that could cause you to blackout behind the wheel.
4. Do Not Skimp on Comprehensive Coverage
It is common for people to attempt to save money with their comprehensive coverage because it does not impact their ability to get their vehicle repaired after an accident. However, everyone should have enough comprehensive coverage to enable them to replace their vehicle if it is stolen or seriously damaged by a flood or other natural disaster.
As you can see, attempting to save money by having a high deductible or reducing your level of collision, comprehensive and bodily injury liability insurance can end up getting you into a bad situation. However, if you have a very old vehicle that you do not drive often, it can be logical to carry the minimum level of coverage required by law as long as you fully understand the risks that are associated with this decision.
Lisa Coleman shares some tips on how to ensure a person has the right amount of coverage for auto insurance. Cheaper does not mean better. She recently read online at a personal injury attorney Tampa, Florida firm's website about the difficulties that can accompany an accident and why having good insurance and an experienced attorney is so important.
Photo Credit: http://www.flickr.com/photos/thedalogs/3173377220/
Category: Car Insurance