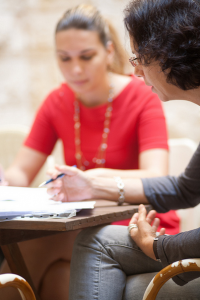 Unless you're a lawyer, a courtroom is the last place most of us want to be – ever. Unfortunately, we can find ourselves facing a judge or jury for all kinds of reasons, many of them through no fault, or at least no intention, of our own.
When you find yourself facing that possibility, the thing you need most is a competent and qualified attorney who you can trust; someone at your side, representing your best interest every step of the way.  If you find yourself needing a criminal defense lawyer in Austin, or anywhere else, you should interview any potential attorney as if you were hiring a trusted employee. In reality, you are.  Here are 4 important questions to ask:
What Experience Do You Have?
Ask about experience in general, and, specifically, about the lawyer's experience with cases like yours. What special training or courtroom experience does he or she have in situations like the one you are facing? What do they like to represent? What types of cases represent the majority of their casework? How can they help you prevail or conclude the case with your best possible outcome?  You'll need to understand these things before you can judge if the lawyer will be able to handle your needs.
What is This Going to Cost?
It's an honest question, and an important one.  Make sure you understand every element of the financial end. What do you get for what you pay? How much is due up front? Do they take payments? How might unforeseen circumstances, including appeals or moves to another court impact cost?  A solid understanding of these issues will help you to budget wisely.
How Will You Communicate With Me?
Always ask your potential attorney how you will be kept informed about your case, about its progress and about court and other proceedings. These matters are every-day normal for lawyers, but they can be frightening and intimidating to average citizens unfamiliar with courts and legal proceedings. Will you talk directly to your attorney? Will another attorney be your main contact? Can you call? Will they contact you with developments, and if so, by phone or mail or email? It's vastly important that you feel well-informed about your case, and ensuring so will also increase your confidence in your attorney. Make sure you are ask these questions and are comfortable with the answers.
What Outcome Do You See For Me?
It may seem a little pushy, but this is a perfectly fair question to ask.  Is your attorney likely to seek an out-of-court settlement or push for trial? Which is best for you? Is he or she an aggressive litigator or a skilled mediator and settler? Make sure the attorney you hire sees an outcome you can live with and is wiling and experienced enough to pursue it.
Whether you're looking for a criminal defense, personal injury, or divorce lawyer, these are important questions to assist you in navigating the sometimes scary world of courts and legal proceedings. Be sure to do your research at places like HarronLaw.com to get yourself informed on what you might encounter when going in.  In the end, regardless of who you call or visit, make sure to ask the right questions before you hire a lawyer.
Category: Law