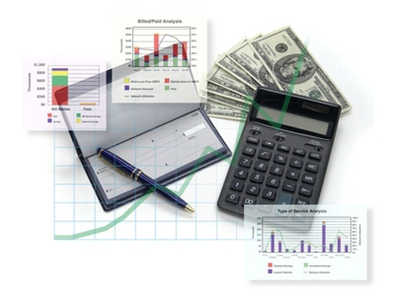 Your finance is your valuable treasure… Saving money for retirement is not an easy task. However, some investment advice can prevent you from incurring heavy losses in the long term. There is no dearth of fraud policies and companies. You might fall in trap with any of these companies. Hence, before anything worse happens to your, it is better that you know some tips which you will never follow.
According to the experts, people mostly do wrong because they rely on bad advice from the very beginning. Finances need to be invested in proper industries and companies so that you can reap maximum benefit.
4 TERRIBLE ADVICES FOR YOU
Best investment can be made on modernized companies
Well, this might sound quite enticing. Everyone definitely desires to get associated with a company in the higher ranks having high respect and managed well. Your priority should be not to own a popular company but to ensure long term gain from your investment and this can only be fulfilled by small-cap and value companies. Why? Small-cap stocks and value stocks have greater propensity to give your higher returns as compared to large-cap growth stocks. Higher returns are obtained from additional risks and these small companies do take a little amount of extra risk.
Long holding of investment will give greater success
This can be theoretically correct but practically it is not at all correct. In reality, the opposite turns out to be true. The greater you hold a company, the higher is the probability that you will face a disastrous event. It is less likely that an economic meltdown will take place in the next one or two years. However, probability of an economic downturn is more in 50 years. It might happen in 25 years, the highly regarded and reputable companies of these days will demolish. So, don't hold your investment for long.
Calculate Your Investment Policy and Decision to Enjoy Greater Profit
Cut the losses and allow profits to keep going
This is true when you are trading with individual stocks. But when you are investing for long term in assets, this is just an awful advice. Every asset faces ups and downs. Investors who cannot sustain through the down cycles can never achieve rewards in the long run. It is proved that short-term winners have ultimately turned to short-term losers and the other way round. Therefore, invert this conventional advice and use it.
Use the advice in two parts – firstly, periodically draw some profit from the most productive assets and secondly, utilize the proceeds for using it in underperforming assets. This inevitably will let you derive some profit before the market seizes it from you.
Investing in companies about which you have complete understanding
This is a good advice when you want to be smart and feel comfortable. But this is not the right advice when your intention is to enjoy long-term profit. This is primarily because most of the investors know very little about a company. But this does not give any information about future profits. Investing only with a known company, you might miss out some relevant opportunities only because you are unaware of it or you don't understand it. Moreover, there is a grave difference between what you think you know and what you actually know.
So, handle your finances with care to make sure that you don't face a financial disaster in any way. Don't be tempted by false advice and act wrongly.
Author's Bio: Alisa Martin is an expert on the subject of business and finance. She regularly contributes on articles on alternative investment through Ethicalforestry.com and other related topics.
Category: Investing