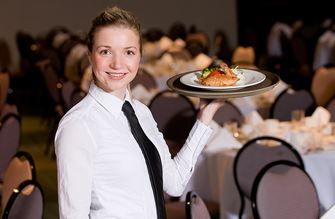 When tight on money, most people cut their spending and hope they can make it by. While this is part of the equation, it can really help you get out of a financial pickle if you can find some temporary extra income. Keep in mind that temporary income will likely mean temporary work, or temporary extra time. But if you are willing to put forth the energy, you could save yourself from going into debt by finding creative ways to earn some extra cash.
Online auctions
With eBay or another online auction sites, a person can sell a lot of their old stuff. This can help an individual earn a couple of thousand dollars with little effort. After a person sells all their used stuff, they can find products to resell. In fact, plenty of people have turned their part-time eBay business into a full-time job. This is the ideal and easiest option for an individual who has some time to find products, list auctions, deal with customers, and run to the post office or UPS location. Even if you don't have the time to do all of that, you surely have time to go through your old junk in the garage. There could be some treasures sitting in there that you forgot about, just waiting to make you a quick buck.
Clinical Trials
In the newspaper and on websites, companies often seek people who want to take part in a medical study. With clinical studies, a person can make hundreds of dollars by taking medication or joining a medical trial. Many patients have been able to earn some extra cash by participating in paid clinical trials in Utah.This is a great way to make a few hundred dollars for just a few hours of work per week. According to the medical professionals who run the paid medical studies in Utah, most healthy individuals qualify for this type of study, and all it will require is your time.
Catering
A fun and easy way to make some quick money is to be a server at a banquet or event. This is better than getting a waitress job, because you don't have to commit to a bunch of hours and inflexible schedule. Even if you work only a few events, you'll be surprised at how much money you can make in that short amount of time. When working at a catering job, one can make over $20 an hour and get free food in the process. This is a practical option for a person with a typical 9-5 who only wants to work weekends and occasional weekday evenings. With tips and an hourly wage, many find they can make enough on the weekend to pay off bills and get back to their desired financial situation.
Tutoring
Many can sell their talent to others. For example, a person who plays the guitar or knows another language can give lessons. With this option, an individual can work out of their house and still bring in a respectable income. With free classifieds websites, a person can get started without investing much time or money. This is the perfect way to start making money quickly and without having to spend a lot of cash to get started.
When looking to improve a financial situation, sometimes it becomes necessary to take a second job, or look for alternative sources for income. With these four simple tips, a person should have no difficulty in finding a viable money-making option for their needs. The most important thing to remember when trying to earn money is to learn how to manage your time effectively to make room in your schedule for extra activities to bring in money.
Category: Work at Home