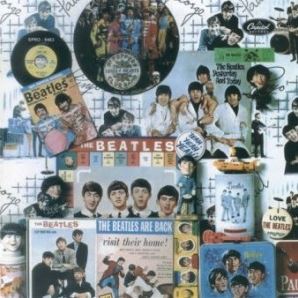 We have all seen the news stories of people finding an original painting in the attic, or a valuable first addition novel while browsing at a local garage sale. There are hidden cultural treasures all around us. If you've got collector's items or antiques that you found at an estate sale, in the attic, or perhaps items that have been passed down between generations in your family, you've probably wondered how much these things are actually worth. There are a few trusted ways to confirm the value of your items so you can sell them at a substantial profit if you choose. Of course, as is the case with most collector's items, the longer you keep it, the more they will be worth.
Hire an Appraiser
One of the first things you need to do if you want to know the value of your antiques is to hire a professional appraiser. However, it is important to go about this process carefully.
Don't agree to sell your items to the appraiser, as this is a direct conflict of interest. This is one of the first rules of having an item appraised. There's a chance that the appraiser will quote you a price that is much lower than what the item is worth, and will proceed to turn around and sell the antique at its true value. Also, if the appraiser tells you that he/she will charge you a percentage of the value of the item to appraise it for you, its time to find a new professional to do the job. For people who may not have the time or ability to take their item to a physical brick and mortar location, you can also get on the Value This Now website to find an appraiser to assess your antiques thoroughly before you decide whether or not you want to sell.
Get References
When you want to know how much your collector's items are truly worth, talk to friends and family who use appraisal services often and can point you in the direction of a qualified appraiser. This is just the best way to go about doing any kind of business. It is nearly impossible to know who is trustworthy from one industry to the next, and having references from someone you trust can be an invaluable tool when putting things of value on the line. It's also a good idea to find a qualified appraiser through the Appraisers Association of America. Using an appraiser from this nationally recognized organization is one way to ensure that you are getting the expert opinions that you need in such a situation.
Hire a Generalist
Appraisal services can be pricey, especially if you have a number of diverse items that need to be assessed. Many appraisers have specific areas of expertise that they are most qualified to consult on. Hiring a generalist is a great way to have your possessions evaluated so you'll know whether or not an appraiser's services are even necessary. Chances are that if you have furniture, home decor pieces or silverware that you need evaluated, it may not be worth much. However, if you're presenting the generalist with coins, antique jewelry or art pieces from a specific era, he or she may recommend that you hire an appraiser who specializes in evaluating these items to get the true value of your goods.
These tips will help you navigate through the first steps you'll need to take when you are seriously considering selling your items, donating them to charity or storing them until they increase in value.
Category: Investing