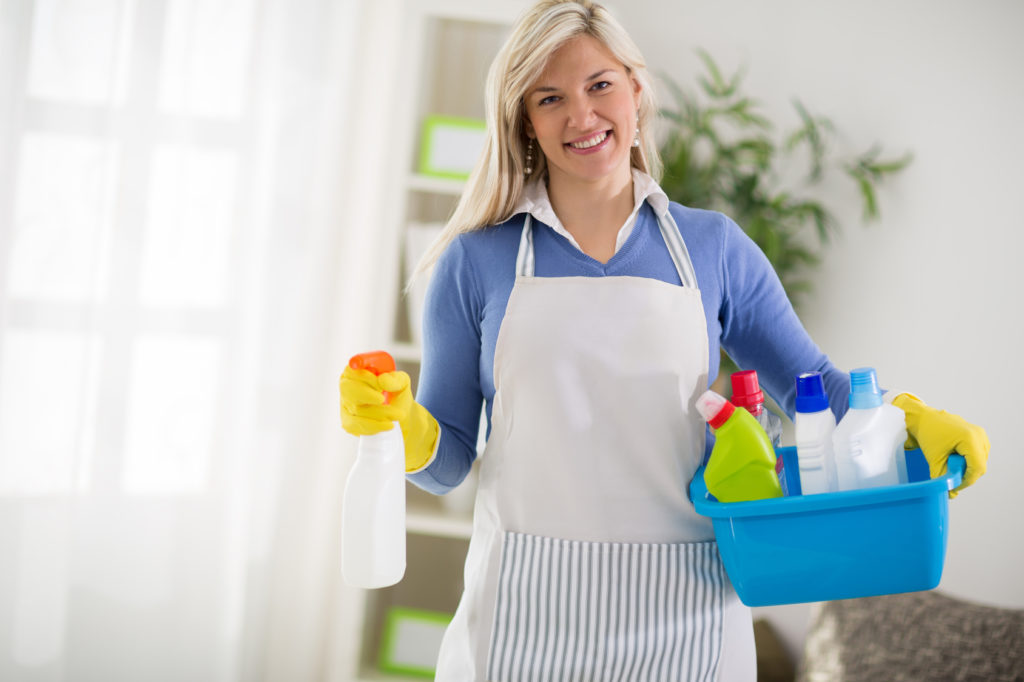 How much do you spend on new appliances in your house? How often do you pay for repairs or notice a spike in your utility bill? Did you know that you can often prevent or minimize expenditures like that if by cleaning and maintaining your existing purchases?
There just something so refreshing about opening the windows on a spring Saturday doing a deep cleaning of your home after a long winter.
Most of us think to do things like washing the bedding, cleaning out the fridge, and wiping down the baseboards, but there are some spring cleaning tasks that commonly are left forgotten. Here are ten spring cleaning chores that most people forget to do.
Clean the inside of your washer.
Your washer works hard to wash your clothing all year long, but that doesn't mean it cleans itself in the process. Clean the inside of your washer by turning your washer to the longest setting with the highest water temperature and largest load size.

Then, run it on an empty load, adding a quart of vinegar and a cup of baking soda instead of laundry detergent. Once finished, remove the bleach and fabric softener wells (and anything else that is removeable) and clean them separately to remove any buildup.
Clean trapped lint out of your dryer.
Did you know that lint buildup is the leading cause of home fires? Sure, you may be cleaning off the lint screen after every laundry cycle, but that isn't going to rid your dryer of lint buildup completely.
For a thorough cleaning of your dryer, start by vacuuming the lint screen and lint trap thoroughly. Then, clean out the dryer vent by detaching the dryer tubing from the piping in the wall and removing the lint buildup from inside (it's best to use a lint brush followed by a vacuum here).
Deep clean your oven.
The oven is another appliance that often goes uncleaned throughout the year. To clean your oven, start by removing the racks.
Then, create a cleaning paste of baking soda and water, and spread it throughout the interior of your oven, avoiding the heating elements. (Don't forget the glass on the oven door!) Let the baking soda paste sit for about 12 hours, and then wipe it away completely with a damp cloth.
If any residue is left, spray it with a vinegar-water solution and then wipe clean. Clean the oven racks completely, replace, and you're done!
Dust your light fixtures.
Ceiling fans and in-ceiling light fixtures collect a great deal of dust, but we tend to forget to clean them. Give these things a good dusting as you go about your spring cleaning.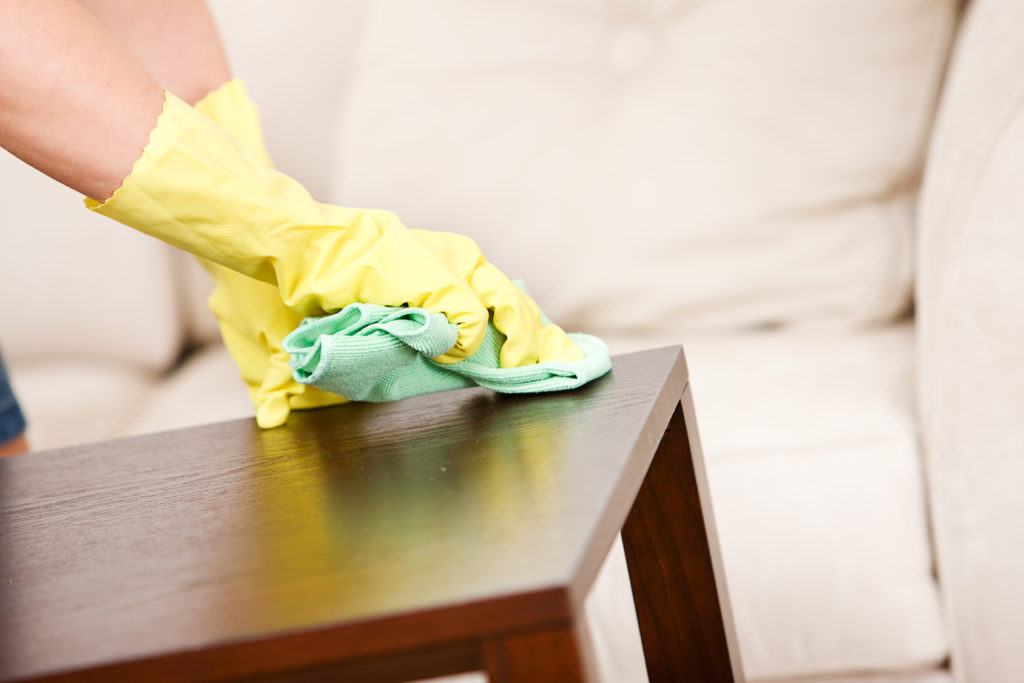 Tip: The easiest way to dust ceiling fan blades is with an empty pillowcase, wrapping it around each fan blade and wiping outward to collect dust. Don't forget to dust of the light bulbs as well!
Wash your pillows.
Along with your bed sheets and duvet covers, don't forget to wash your pillows as well. You can clean down and fiberfill pillows right in your washer. Just add them to your washer like you would anything else and wash on a gentle cycle.
Then dry in low heat, throwing in a rubber dryer ball or two to make your pillows nice and fluffy.
Flip your mattress.
You may be washing all of that bedding, but don't forget about your mattresses while you're at it. Be sure to go over the mattress with a vacuum and then flip it over for spring.

Touch up your paint.
When was the last time you touched up the paint in your home? As this article details, walls can accumulate marks, chips, and stains over time. A fresh wipe-down of your walls, followed by small paint touch-ups as needed, can make a major difference in brightening up a room.
Clean your window screens.
Maybe you remembered to wash the windows as part of your spring cleaning, but what about your window screens? Remove them from your windows and use a hose to spray them down, scrubbing with a soft brush and a gentle detergent as needed. Just be sure not to be too rough here.
Scrub your garbage cans.
It may not be the most glamorous chore in the world, but your garbage cans will thank you. Give both your indoor and outdoor garbage cans a good scrubbing in the spring to make your garbage a little more appealing.
Tune up the car.
Taking care of the car often gets put on the backburner, so spring cleaning time is the perfect time to give your car the TLC it needs. Start by vacuuming the inside, washing the outside, and cleaning the windows inside and out.
Then, if your car needs it, move on to other tasks like changing the oil and wiper blades. This checklist has some great advice on which care maintenance tasks to take care of once it's spring.
Category: Family Finances